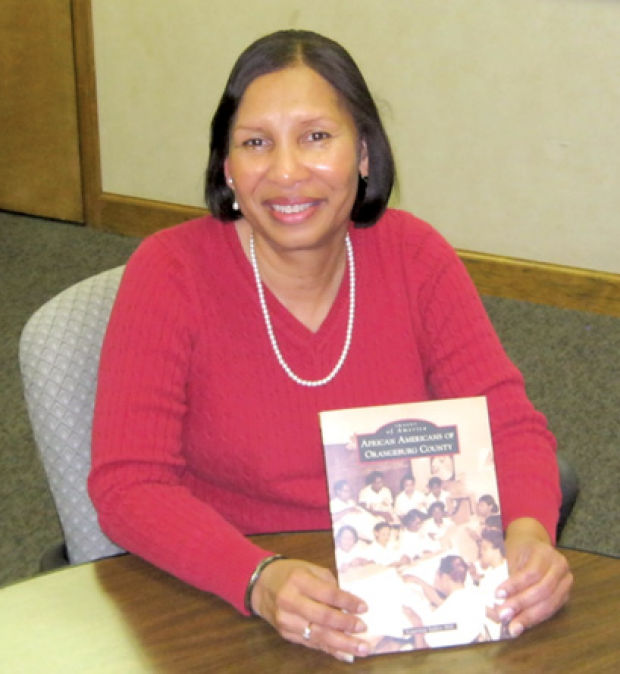 About the Author of African Americans of Orangeburg County
Lauritza Salley Hill was born to Fred and Leona Salley (both deceased) in Walterboro, SC (Colleton County) and is a native of Springtown, SC. She is a longtime resident of Orangeburg, SC, who came to Orangeburg to attend school and decided to make Orangeburg home. She is the middle child of three girls. Her sisters are Betty S. Dotch (deceased) and Deborah S. Graham.
She is a 2000 graduate of Claflin University, with a degree in Organizational Management and is a 1974 (Clerical Assistant) and 1976 (Secretarial Science) graduate of Orangeburg-Calhoun Technical College. She is office manager of the South Carolina Legal Services office in Orangeburg and has been employed there for 32 years. She has four lovely adult children, Darren (deceased), Jwanza, Jarret and Lauren, and six wonderful grandchildren, Taylor, Jawuan, Jada, Jaylen, Jordan and Eric.
She became interested in Orangeburg's people and their history after doing research of her own family in Orangeburg County, South Carolina. When she was asked about working on such a project, she relished the chance to do so.
Hill loves to read, watch suspense movies, visit with her grandchildren and visit the elderly. She is also an active member of Mt. Pisgah Baptist Church in Orangeburg. Her favorite scripture is, "I can do all things through Christ who strengthens me."
She hopes that this work will inspire others to do the same type of research in their communities or organizations. There are still many more stories to be told.